At Buoyancy Software, we have a creative team of web designers who always thinks out of the box to deliver an exceptionally awesome design that meets the expectations of the client and delivers to their needs.
At Buoyancy Software, we provide an efficient and effective service for design analysis. This is the methodical process of generating a design, which includes all information discovery, planning, and communication. First of all, the creative team at Buoyancy Software understands and analyses the requirements of the clients. The goals of the client matter a lot while approaching the design solution. We deliver the proper solution in a timely manner that solves the problem that our client is facing.
We base our analysis on
Gap Analysis
Estimates
Goal Setting
Research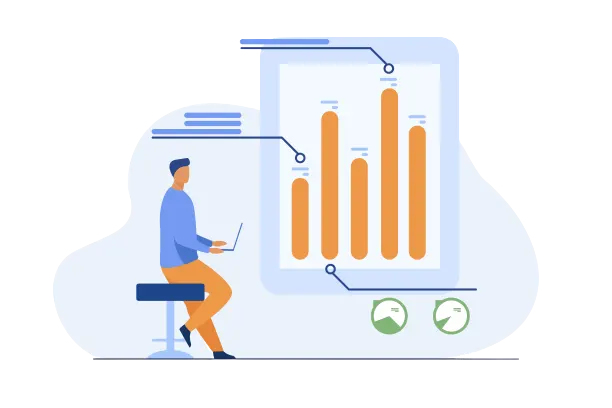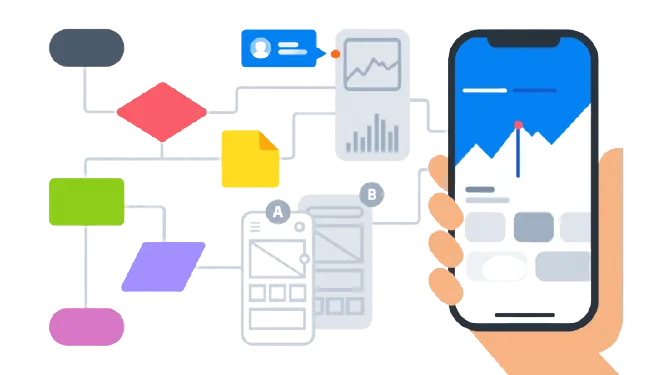 Wireframing is where our designers, at Buoyancy Software, draw overviews of interactive products to establish the structure and flow of possible design solutions. These outlines reflect user and business needs. Paper or software-rendered wireframes help teams and stakeholders ideate toward optimal, user-focused prototypes and products. It helps us spot constraints and opportunities to ultimately bridge the gap between abstract requirements and likely solutions. We provide excellent service in wireframing, thanks to our team of experts at Buoyancy Software.
This service includes:
Sketching
Create high-fidelity, interactive wireframes.
Create high-fidelity, interactive wireframes.
Wireframe with a user journey
Pre-plan infographics
Creating mobile and desktop versions
Buoyancy Software is a leading website design company that offers the most attractive, engaging, and visually appealing designs. We offer a wide range of website design services that help in boosting the brand name of your business worldwide. Our designers are highly creative and dedicated to delivering the most stunning custom web design for each client.
Custom Mobile App design
Custom e-Commerce design
Custom design for web portal
Custom design for CMS UI/UX Design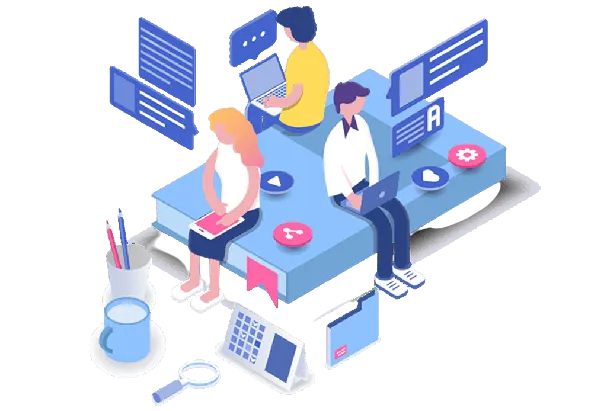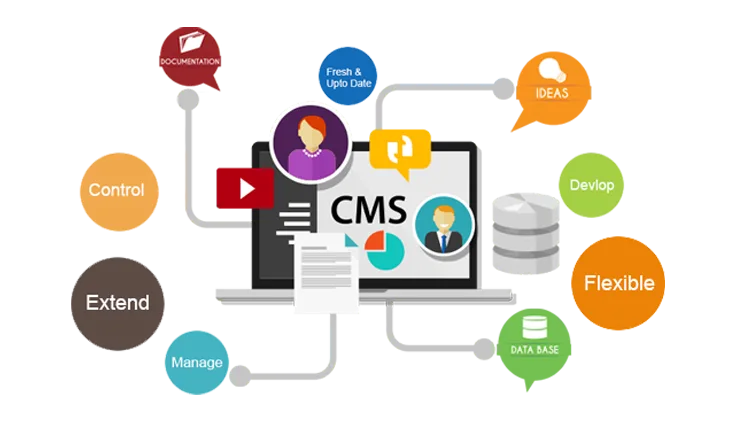 The first thing any user notices is the how well and interactive is the UI UX Design. It all depends on the how well the UI/UX Services has been designed and implemented. Buoyancy Software help build experiences across different mobile and websites. We are a leading UX/UI design company that serves different industry sectors with our awesome design services. Our team of dedicated UI/UX Designer who believes in building world-class mobile apps, which begins with imagining the perfect design for your apps.
.
AR experience design
Mobile app UX and UI design
Cross-platform experiences design
UI and UX consulting
Design workshops
Web design services
We make sure every mobile app that we develop goes through a rigorous UI design process. At Buoyancy Software, we have developed various applications and websites with extraordinary user interfaces that can be accessed by individuals everywhere throughout the world, which fills in as a reasonable declaration to the prominence of what we convey. Our designers are highly creative and dedicated to deliver the most stunning user interfaces for every single client.
Custom Mobile UI Design
User-friendly Interface Design
Dashboard Interface Design
Software Interface Design
Intuitive Mobile UI Design
Prototype Mobile UI Development